ALL OF YOUR CUSTOMERS USE WIRELESS DEVICES 70% OF THEM WILL HAVE LOW BATTERY. WOULDN'T IT BE GREAT TO OFFER THEM A VOLT OF ENERGY?
VOLT-IT Portable Charging Stations are customized with your logo or branding. For business owners, immediately add value to your business, benefit & convenience for your customers and stand out among your competitors.
OUR BEST SELLING STATION HAS 10 PORTS AND…
-4 MICRO USB (Non Apple Devices)
-4 APPLE LIGHTNING (Apple Devices iPhone 6 & Newer)
-2 TYPE C (MacBook, Google Pixel, One Plus)
CUSTOMER CONVENIENCE
Our 5-10 port charging stations eliminate the stress that comes with dying electronic devices. Your customers can relax knowing they won't miss that important call or unable to continue working on their wireless devices while they support your business.
LONGER DWELL TIMES
If your business is one where the longer customers sit, the more they spend, your charging station will help increase their dwell time significantly.
BRANDING & ADVERTISING
Our quality custom printing allows you to brand your business, advertise specials and new products or sell advertising space to other businesses. Each unit is printed with durable vinyl inserts and are interchangeable.
ADVANTAGE OVER COMPETITOR
Set yourself apart from your competitors by offering this free option to your customers and watch as your charging station pays for itself over and over.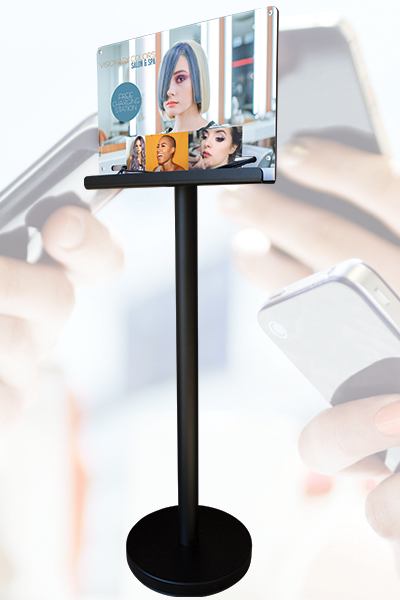 CATER TO YOUR CUSTOMER, BRAND YOUR BUSINESS & INCREASE SALES
WHAT BUSINESS WOULD BENEFIT FROM A CUSTOMIZED CHARGING STATION?
Short answer? ANY business with a revolving door interested in growth!
GREAT FOR HOMES, MAN CAVES & RENTALS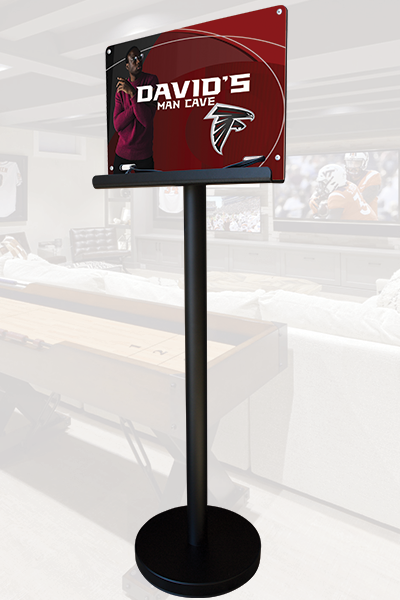 A typical household of 4 has an average of 10 wireless devices and that's BEFORE guests comes over, holiday gatherings and parties! Additionally long gone are the days where hotels are the only option for travel accomodations. With Airbnb and cabin rentals taking over the hospitality industry, it only makes sense to add a charging station as an amenity to your rental listing.