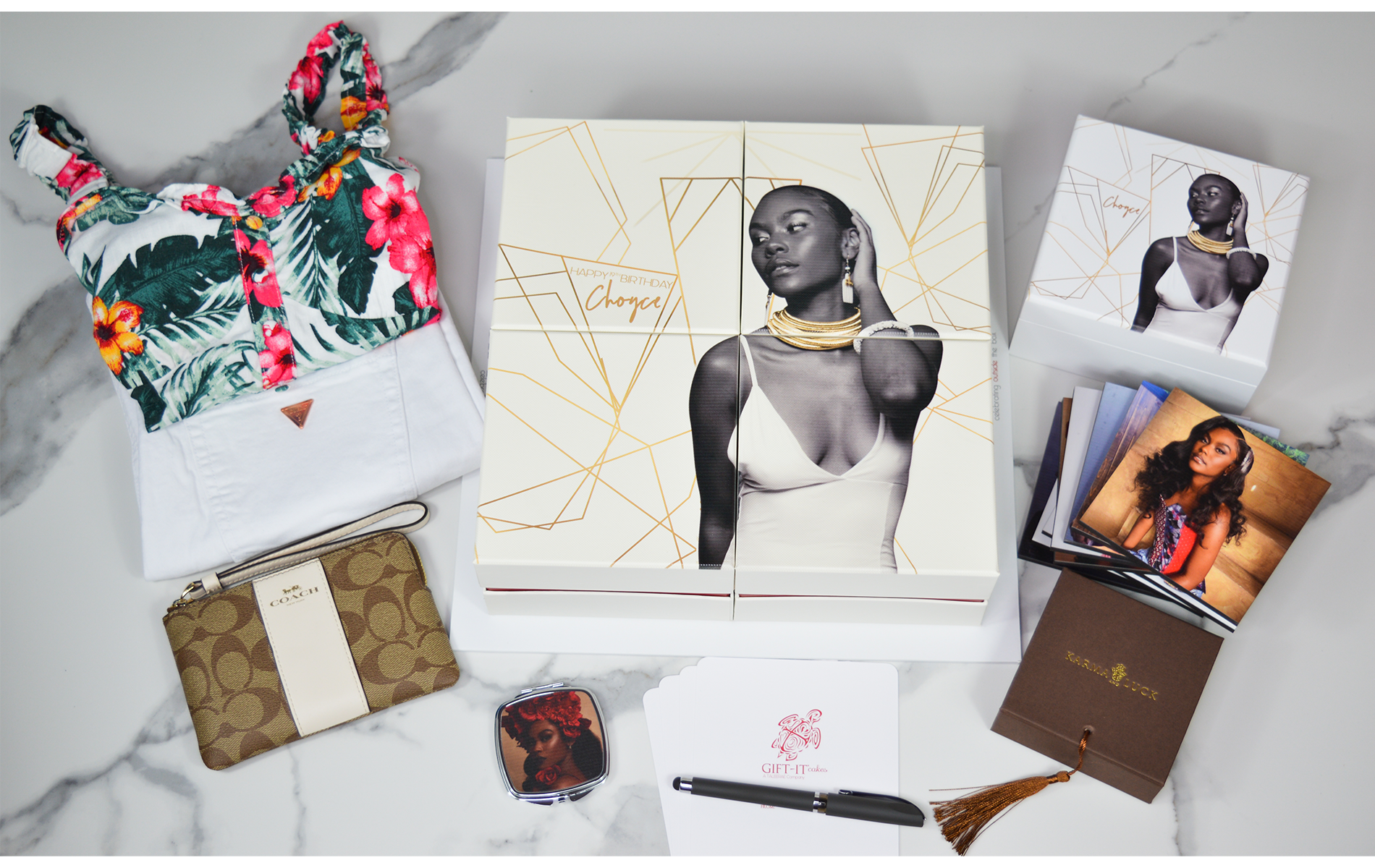 There are literally hundreds of occasions to celebrate those we love and those we're in connection with. While buying gift cards and traditional greeting cards is cool, they don't even come close to making those we care about feel special…and all it takes is just putting a bit more energy and time into our gifting! 
Don't wait for a birthday to celebrate life and the people you love & care about
No matter the reason for the gift, we can help you make something thoughful and memorable…
1. Personalize one of our professionally designed options, or create your own design. 
2. Fill each box with gifts they'll love (or we can do it for you).
3. Write a thoughtful note for each gift box and present this one-of-a-kind gift!